3
Why you should consider dentures with Affordable Dentures Kendall
A smile with missing teeth affects your confidence and can be difficult to chew tougher food. At Affordable Dentures Kendall, we can improve your smile with denture options that fit any need and budget.
4
Dentures before and after
5
Affordable dentures and charming smile
Affordable Dentures Near Me is known to fit people with affordable dentures the build a charming Smile. Affordable Dentures Near Me dentist's handcraft unique dentures. They design a charming smile so you can be intimate, build relationships, and have a happier life.
Can we anchor your dentures?
Make your dentures permanent by anchoring your them to your gum. With permanent dentures you can worry less about daily application and enjoy life with your new smile.
Do you have problematic dentures?
Are your dentures loose or do they shift? Are your dentures constantly falling off? Do you need to get them removed? No worries. The Affordable Denture team in Kendall can help you out.
6
The denture team
Affordable Dentures Kendall Dentist-Team is an innovative Denture-Team that Fits. Fixes. Repairs. Cleans and Anchors your dentures, leaving you with a picture-perfect smile. Give us a call. It's Black Denture Month. Up to 60%
7
We made denture affordable to all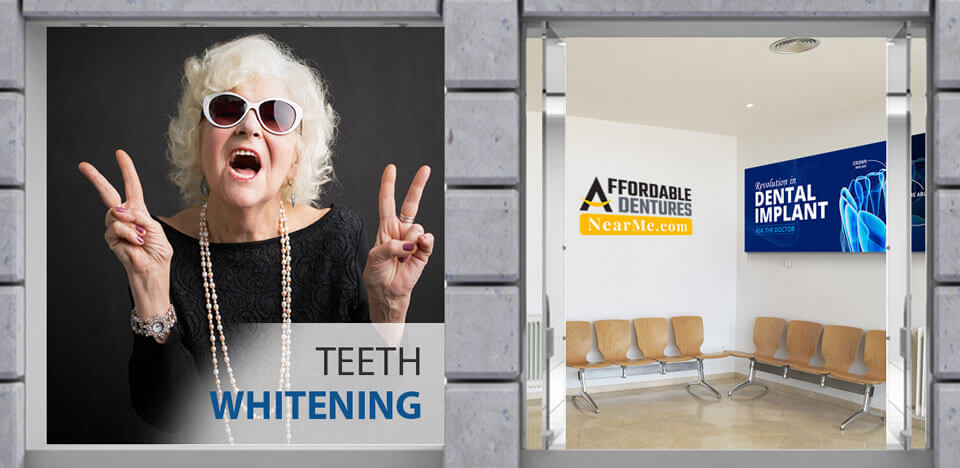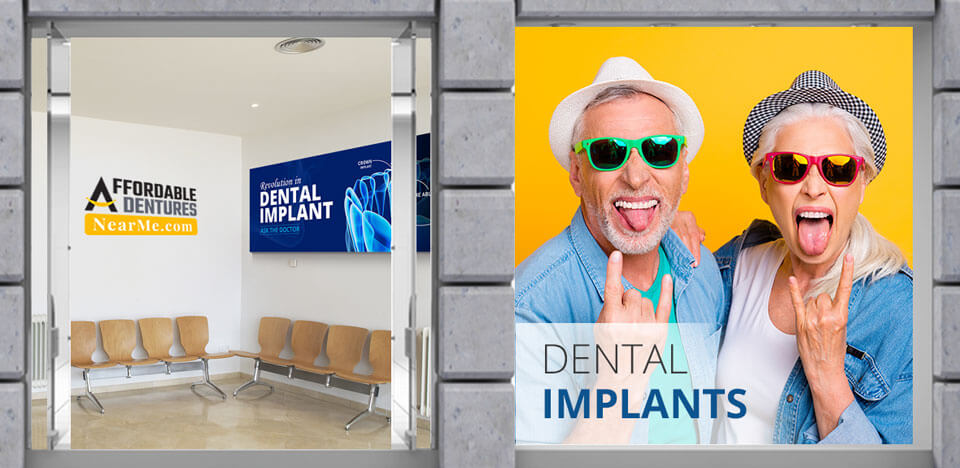 8
What are dentures made of?
Our dentures are manufactured using a tough resin that is stronger than the porcelain and plastic material used to make traditional dentures, which are typically more fragile than natural teeth. The dentures need to be replaced every five years. You can ask the denture team in Kendall for recommendations that warrant a more permanent solution.
The support that holds the artificial teeth in place resembles your natural gum line. It's made out of a similar resin used to make the dentures but has flexibility allowing it to mold to your gum line easily. Our denture team is dedicated to providing dentures that will improve your smile and adjust to your facial structure.
9
Anchored dentures keep your dentures from slipping and falling like traditional dentures. They're better when enjoying the foods you love and allow you to live without worrying about daily adhesive application and removal. Be aware that traditional dentures are larger and don't always provide a natural look. Implant dentures are anchored in and fitted to look like real teeth.
10
Why you should consider dentures?
Dentures can improve your appearance. A smile that has several missing teeth is embarrassing. In most cases dentures restore your smile while keeping the structure of your mouth in good shape. Dentures allow you to eat foods that require chewing allowing you to continue to eat the foods you love, and your body needs for nourishment.
Dentures are also a perfect solution to replacing bad and rotten teeth that are painful and can cause more serious health conditions down the line. Be aware that dentures are not a solution for everyone, because they can fall, move, and must be cleaned and removed nightly. For more details call us for a consultation or visit the Affordable Denture team in Kendall.
11
Implant supported dentures
We keep the highest standards and professionalism. We believe personal responsibility and customer service builds the trust our patients want in a great dental clinic.
Also known as anchored dentures, these dentures are installed into your gum with dental implants. The dental implant is a permanent fixture anchored to your jawbone consisting of the implant that goes into your jaw bone, a metal post (usually titanium), and the custom crown which looks like a natural tooth.
Important: Some patients come to our office with problematic dentures that are falling, moving, hurting, destroying the gum and many other issues. We can fix all that. We fit, repair, clean and even anchor the denture avoiding any issues with the dentures.
12
Partial dentures
Partial dentures are a great solution when you still have healthy teeth in your gum line. The partial denture is fitted to your gum line and secured to nearby natural teeth to keep them in place. They are not permanently fastened and can be easily removed for cleaning.
Overdentures
Overdentures are an alternative to traditional dentures and are a good solution if you still have some natural teeth left. Overdentures are fitted over the roots of your natural teeth. If you don't have your teeth to fit over, they will attach to an implant structure to secure them in place. Many people find overdentures more comfortable than traditional dentures, find what's best for you at Affordable Dentures Kendall.
Full dentures
Also known as complete dentures, full dentures replace all of your teeth. They can be fitted to your bottom or top gum line and are held in place by suction or a special oral adhesive. The dentures be easily removed for cleaning and sleeping.
13
How to clean your dentures
Dentures collect bacteria, plaque, and tartar just like natural teeth, all of which can harm your existing teeth and gums. To clean your dentures, remove them from your mouth and run water over them. Then brush your dentures with a denture brush using a denture cleaner. Don't use toothpaste and a regular toothbrush – they can damage your dentures. Take time to clean your gums and natural teeth while your dentures are out of your mouth.
Storing your dentures
You should always remove your dentures before sleeping. It's easy to damage or dislodge them while asleep. It's also important to give your gums some time to relax. When you're sleeping keep your dentures fully submerged in warm water to keep them from drying out and losing their shape.
16